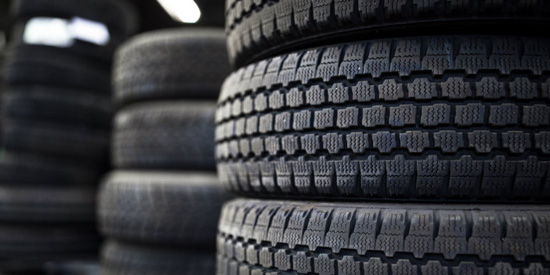 Conveniently Located Off
of SR 36 & 120
Every few years, a car or truck will require new tires. This is because going through the ice, snow, and slush during Minnesota's long winters takes a toll on them. If you let your tires wear down too much, they won't work properly and may cause a bad accident that could've been prevented.
Low tire pressure also leads to reduced fuel economy. Let Hillcrest Brake & Alignment give you a competitive quote on the right tire for your vehicle!
We sell new and used tires in our friendly auto repair shop in St. Paul. When you stop by, we'll inspect your tires and explain which ones will fit and perform the best as well as advising on how much they will cost. We offer many tires for a wide variety of foreign and domestic vehicles.
Our Tire & Dealer Services Include:
Can't decide if you should choose a new or used tire? Contact us and we'll provide a recommendation based on your vehicle description and financial situation.
Call us at (651) 770-5689 to schedule an appointment or answer any questions you may have.