Steering & Suspension Repair
Steering & Suspension Repair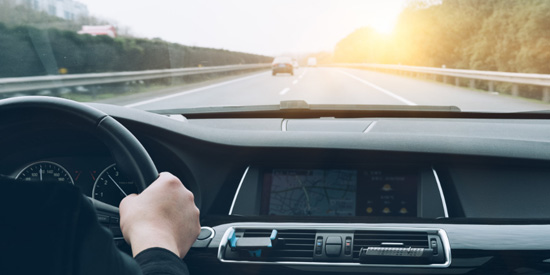 Conveniently Located Off
of SR 36 & 120
When you drive your vehicle and the steering wheel feels shaky, your wheel alignment is likely off. At Hillcrest Brake & Alignment, we have a team of AES-certified techs who are ready to service or repair your car or truck, regarding steering, suspension, and other functional issues. We strive to make our auto repair shop the most friendly and honest one in the area. Our estimates are consistent with the work performed with results that will bring new life to your vehicle. Contact us today to put an end to your steering or suspension-related woes.
Drifting to either side of the road while driving is also another sign of wheel misalignment. If every time you hit a bump in the road and a screeching sound or shaking occurs, then you might require a suspension repair. For these and other vehicle repairs, trust our team of dedicated auto repair experts to get the job done right.
Our Steering And Suspension Services Include:
We value your business and hope that you will refer us to your family and friends in the St. Paul metro. We're open year round for your steering and suspension repair needs, among many other auto services.
Call us at
(651) 770-5689
to schedule an appointment or answer any questions you may have.