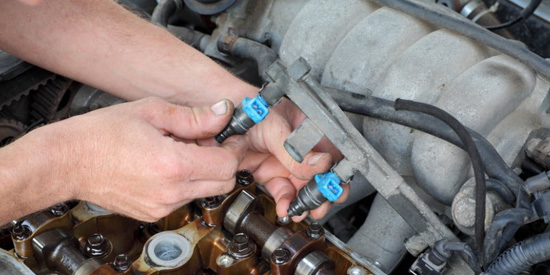 Conveniently Located Off
of SR 36 & 120
If you let dirt, carbon, or air build up in the fuel injectors, then you can expect to receive poor auto performance and fuel efficiency. At Hillcrest Brake & Alignment, we take the diagnosis and repair of your fuel injection system seriously.
Our fuel cleaning system will remove buildup and other debris so that your car will run like new. The process of cleaning fuel injectors is also good for the environment as it helps to reduce your carbon footprint.
Our Fuel Injection Services Include:
Servicing cars and trucks of all makes and models, foreign and domestic, is just how we do business every day. We're always staying up-to-date with the latest auto repair techniques and ensure that our technicians provide superior service to each of our valued customers. You can depend on us to be honest, fast, and affordable.
Call us at
(651) 770-5689
to schedule an appointment or answer any questions you may have.