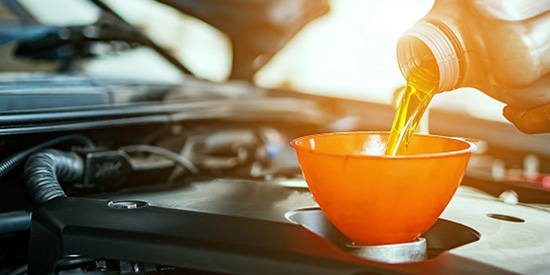 Conveniently Located Off
of SR 36 & 120
The typical car or truck needs an oil change every 3,000 to 5,000 miles. Some full synthetic oil changes will last for up to 10,000 miles. At Hillcrest Brake & Alignment, our friendly service techs want to earn your repeat business. We have been performing oil changes for years to meet the needs of our St. Paul area customers. This routine service helps you keep your vehicle in optimal shape and keep your fuel economy at the right level to preserve your car or truck's longevity. Let our team of AES-certified technicians perform this service for a fair and honest price.
Our Oil Change Services Include:
A car engine relies on motor oil for lubrication to reduce friction and wear on moving parts. If you don't replace the oil on a regular basis, your engine won't cool, clean, lubricate, or move smoothly throughout the vehicle. It's a quick service and one that we hope you choose our friendly staff to perform for you!
Call us at
(651) 770-5689
to schedule an appointment or answer any questions you may have.