Auto Battery Service & Diagnosis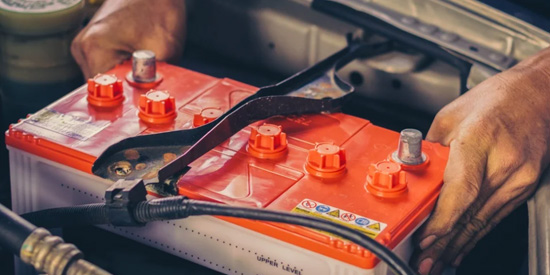 Conveniently Located Off
of SR 36 & 120
When your battery dies, you are temporarily stranded and wishing that you had stuck to your regular vehicle maintenance schedule. Without a working battery, you're forced to rely on other methods of transportation. Fortunately, our full-service auto shop serving the Twin Cities area is dedicated to providing the best experience to our customers. We have a friendly team of AES certified mechanics and technicians who will test, repair, or replace your battery as necessary.
The typical battery will last about 3 to 4 years, but it can wear down in less time. This is especially true if you leave the lights on or have something wrong with your vehicle's charging system. While everyone has experienced a dead battery at least once in life, it's never at a convenient time. At Hillcrest Brake & Alignment, we can install batteries in many makes and models and we will always quote a fair price!
Our Battery Services Include:
When you bring your battery in for an inspection, we'll perform tests to determine it's condition. There's a chance it may not need to be replaced. If you need any other services, we also work on many foreign and domestic vehicles. Let our staff know how we can help make your experience the best possible to meet your needs.
Call us at (651) 770-5689 to schedule an appointment or answer any questions you may have.