Auto Air Conditioning Repair
Auto Air Conditioning Repair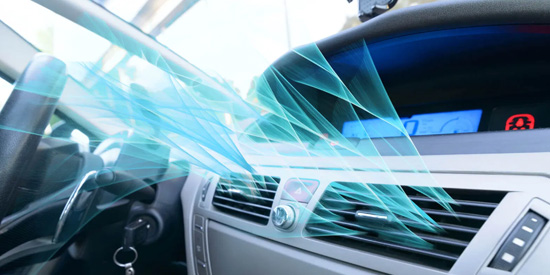 Conveniently Located Off
of SR 36 & 120
There's nothing worse than having your AC quit in the middle of summer. You can't ignore the sweat when you're roasting in your vehicle instead of being cool and comfortable. If you're seeking relief, let the trained auto mechanics and technicians specializing in AC repair at Hillcrest Brake & Alignment help to resolve this issue.
Located in St. Paul, we are only a few miles from Interstate 694 and proudly serve customers throughout the metro area. We use the top-of-the-line diagnostic equipment to quickly troubleshoot what is wrong with your commercial or personal vehicle's AC system.
Our AC Repair Services Include:
When you take your vehicle in for AC repairs, you deserve a great experience. Don't sweat it out all summer while driving around St. Paul! We can help you at your convenience and we always quote a fair price. Let our dedicated techs provide you the peace of mind and comfort with our AC repair service to make your commute a manageable one.
Call us at
(651) 770-5689
to schedule an appointment or answer any questions you may have.